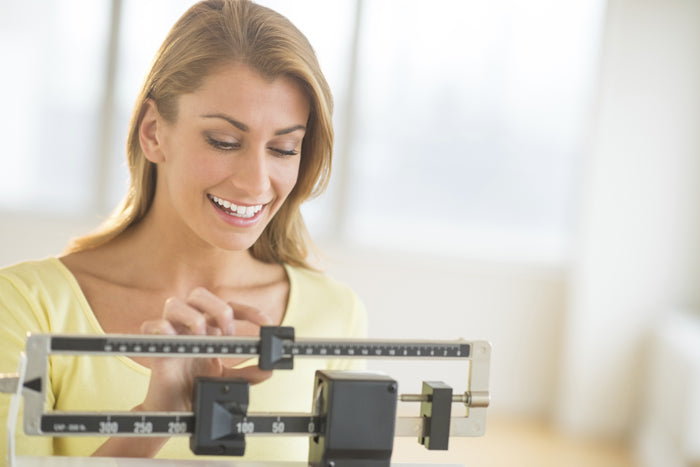 12 Reasons to Start Your Weight-Loss Journey Today
Congratulations on making the decision to live a healthier lifestyle. At SlimGenics, we know the most difficult part of your journey is often taking that first step. Here are 12 reasons to pat yourself on the back for putting your health first.
1. Improve Your Memory
Studies show that losing weight can improve memory and cognitive performance. A study presented at The Endocrine Society's 95th Annual meeting cited that memory decline related to obesity is, in fact, reversible. Losing weight can increase your brain activity and this will help to improve your memory.
2. Lower Your Risk of Certain Diseases
Weight loss can lower cholesterol and blood pressure levels, reducing your risk for certain illnesses like heart disease and hypertension. In addition to decreasing your risk of certain heart-related diseases, weight loss has also been shown to reduce the risk of contracting certain types of cancer as well as type 2 diabetes.
3. Feel Happier
Studies have shown there is a connection between obesity and depression. When you lose weight, you improve your mood, self-image and overall outlook on life. Certain healthy foods have been shown to positively affect mood. Many of these mood-altering food choices are found on the SlimGenics Program Integrated Food List.
4. Increase Energy
There is an undeniable relationship between the food you eat and your energy level. With the extra energy, you obtain from the fruits, vegetables, proteins and healthy grains you will eat while participating in the SlimGenics Program, you may notice increased energy levels. Here's to having an extra skip in your step!
5. Live Out Loud!
By committing to reach your goal weight and live a healthier life, your confidence will undoubtedly flow. People who feel self-conscious about their weight may make excuses to avoid certain events, shopping, travel or applying for job promotions and wind up missing out on life experiences. Instead of making excuses, promise yourself to start losing weight today. When you look and feel your best, the world is your oyster! Take in those events and social situations. It's your time to live out loud!
6. Get Excited About Your Wardrobe
SlimGenics clients often tell us before they came to us, they would avoid wearing certain types of clothing because of being overweight. Losing weight makes going shopping and purchasing new clothing an enjoyable activity. Fit into your old favorite pair of jeans or buy that cute sundress you've been eyeing for summer. Weight loss can do wonders for your wardrobe!
7. Take Back Your Activities  
You may have been an avid biker, skier, hiker, swimmer, runner, etc., however the extra pounds you are carrying may be hampering this type of active lifestyle. Losing weight is the path to regain the energy and strength you need to enjoy these passions once again. Weight loss also decreases joint pain, allowing you to be active without the discomfort carrying around excess weight causes.
8. Save Money
Trimming your waistline could potentially save you money! Being and living healthy will reduce medical bills, medication costs and much more. By embracing healthy behaviors you could actually cut your monthly and yearly expenses and have extra dollars in the budget to spend on the things you love to do.
9. Sleep Better
Studies show that being overweight directly affects sleep patterns. Extra weight may be creating extra pressure on the walls around your windpipe, making it difficult to breathe during sleep. A weight-related disorder called Sleep Apnea is a potentially dangerous condition in which breathing intermittently stops and starts during sleep. Shedding those unwanted pounds could help you breathe and sleep better.
10. Keep Up With Your Family
Carrying around extra weight, especially while running after little ones, is exhausting. By losing those pounds, you will have more energy to keep up with your children. And by adopting healthy eating habits, you will also be a role model for your children as they develop their own health and wellness habits.
11. Feel Your Best at a Special Event
Graduations, reunions, weddings, birthday parties and other special occasions can spur the desire to lose weight and look and feel healthy. These pivotal events are wonderful incentives to spark your weight-loss journey and provide an additional reason to reach your goal weight.
12. Share Your Success
The sweetest successes are the ones you can proudly share. Losing weight is an exciting achievement you can be proud to share. Your friends, family and your SlimGenics support system are always enthusiastic to hear about your weight-loss milestones. Don't be modest—share those hard-earned accomplishments!
BONUS: Be Someone Else's SlimSpiration
By losing weight, feeling great and improving your overall outlook on life, you could be someone's inspiration to embark on their own weight-loss journey. Sharing your experience could motivate those around you to adopt healthier habits and maybe even change their lives. Introduce your friends, family and co-workers to the SlimGenics Program and become and stay healthy together.