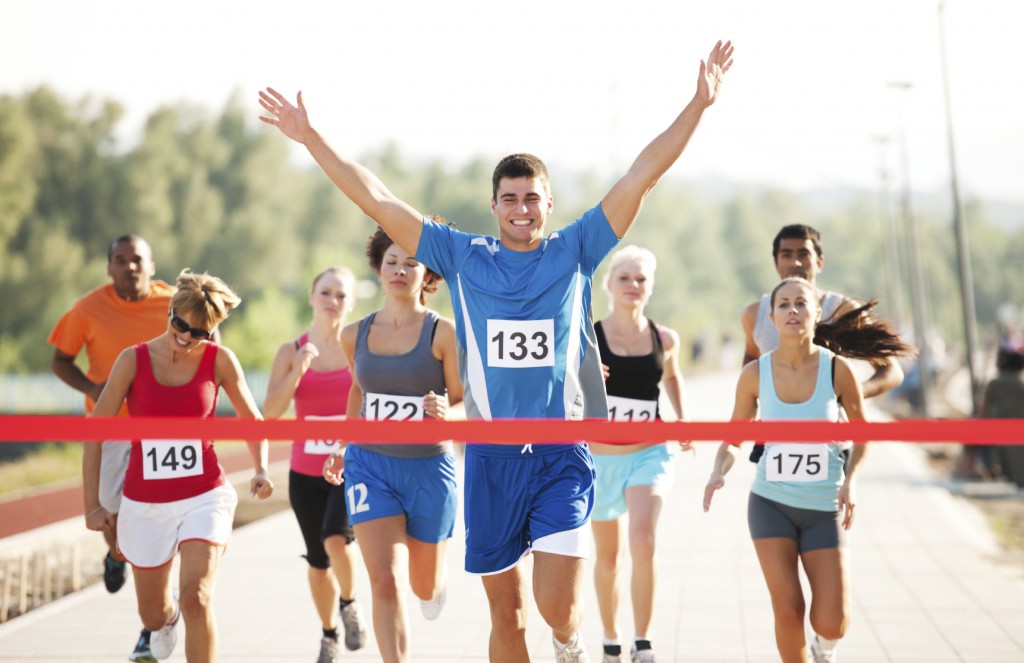 7 Tips to Help You Start an Exercise Routine
Exercise has bountiful benefits, from increased health and stamina to mood boosts and better sleeping patterns. However, we know that not everyone has the time or desire to run on a treadmill or head to the gym for an hour a day. That doesn't mean you can't find an activity that works for you.
SlimGenics believes in a well-rounded approach to wellness and weight loss. While exercise is not a required part of your program, we encourage everyone to incorporate some level of physical activity into their lives to maintain good health! Here are some helpful exercise tips to help you get moving.
Find a Buddy
Find a friend or workout buddy to keep you motivated and hold you accountable to your workouts. Forming a consistent routine with your buddy and striving for a common goal may also strengthen the bond between you. Plus, you'll have someone to chat with before yoga class or during a jog. If you can't find a friend or family member to exercise with, turn to your next best option: a furry pal! Pets make cheerful, energetic workout partners.
Set a (Realistic) Goal
Getting your workouts in each week is a little more enticing when you're striving towards a goal. Make healthy behavioral modifications and changes in your everyday life that are reasonable and attainable so that you can achieve success and results. Maybe your goal is as small as being able to walk or run without pain in a few months. Or perhaps you are challenging yourself with a marathon or long-distance bike ride. Whatever your goal, make it realistic and worth working towards!
Make a Great Playlist
Exercise is much more enjoyable with music. The task at hand always seems a bit more fun when you have a great soundtrack to accompany a workout. Make a playlist of your favorite upbeat songs or find an online radio station that really motivates you. You'll find time flies and exercising becomes less dull when you can bop your head to great tunes. Audiobooks are also a great way to pass the time and keep up on your favorite topics!
Multi-Task
Perhaps you're an avid reader and would much rather read than exercise most days. Combine the two activities by reading while riding a stationary bike or walking on a treadmill. Maybe you love catching up with friends and family on the phone. Call them while you take a walk around your neighborhood or in a park.
Find Your High-Energy Time
Different people experience different energy peaks throughout their day. Figure out whether you gain the most benefit from adding activity in the morning, midday, afternoon or evening and try sticking to that timeframe. By exercising when you have the most energy, you'll find it becomes easier to integrate activity into your everyday life.
Try a Group Class
Many exercise classes are a fun hour or half hour with great music and friendly faces. You may even form friendships with your class buddies and look forward to heading to the studio or gym each week to see them. Try a dance class or an introductory yoga session!
Count Your Chores
Everyday chores like vacuuming, shoveling snow, raking leaves, mowing the lawn, etc. burn more calories than you think. And you have the added bonus of getting chores done around the house.
Whatever activity you choose, make sure you enjoy it! Exercising should not be a painful, frustrating experience. Make it fun. Find an activity you like and do it at least 2-3 times a week. Maybe start small with shorter-distance walks, jogs or bike rides then gradually work your way up to more strenuous activities.
Remember to drink plenty of water while participating in activities. Staying hydrated while working out helps to fight fatigue and prolong endurance. Water is critical for rehydrating when the body experiences fluid loss, such as sweat. For increased energy and endurance, don't forget to take your Thermo-Boost along as well.
Whatever you do, be patient and you will reap the benefits!