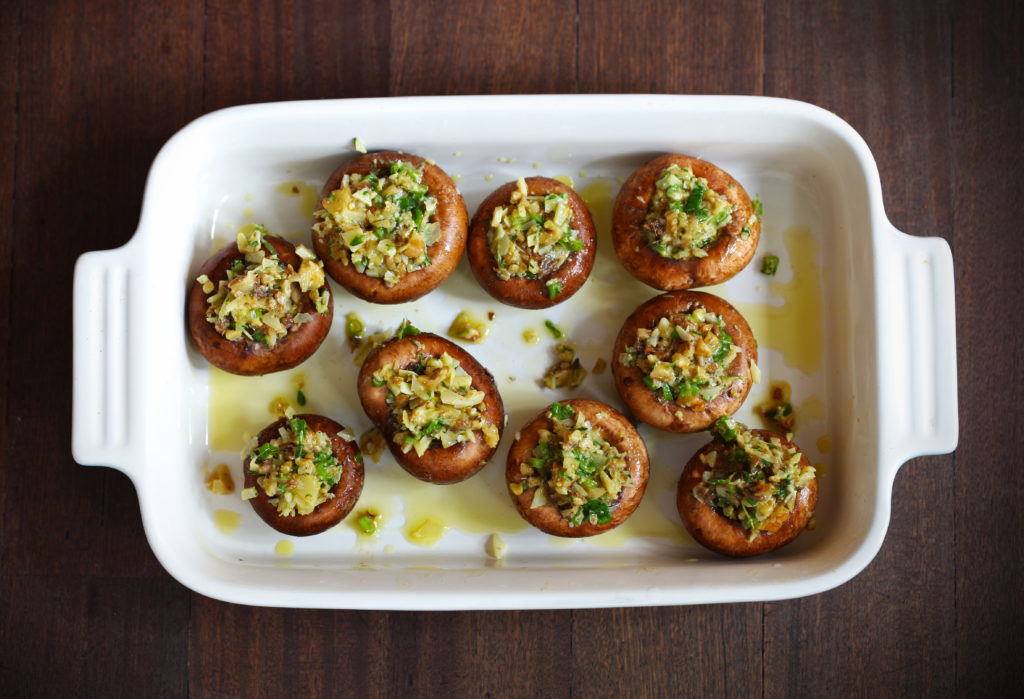 Delicious and Delightful Finger Foods
There is something infinitely charming and extremely fun about eating finger foods. Perhaps it's the young child in all of us that will always enjoy eating with our hands and rather than avoid it, let's embrace the fun! For your Holiday enjoyment, we have some absolutely delicious foods that are best eaten sans utensils.
Buffalo Chicken Dip
1 serving | per serving: 1 vegetable, 1 protein, 1 fat, 1 Thermo-Snacks®
oil sprayer
1 serving chicken breast, cubed
1 teaspoon hot sauce
1 tablespoon fat-free ranch dressing
1 package Cheddar Cheese Double Bites Thermo-Snacks
1-1⁄2 stalks celery
Spray sauté pan with oil sprayer and cook chicken until done. Add hot sauce and mix well. Add dressing and mix well. Remove from heat and serve with Double Bites Thermo- Snacks and celery.
–
Chicken Stuffed Mushrooms
makes 1 serving | 1 Protein, 1 Starch, 2 Vegetables, 1/2 dairy
1/2 cup green pepper, finely chopped
4 ounces fresh ground chicken breast, cooked
2 slices Melba® Toast crumbs
1/4 cup 1% or 2% milk
1 teaspoon onion flakes, reconstituted in water
Garlic powder
Morton's Lite Salt
pepper
1 cup large mushroom caps
Combine green pepper, chicken and Melba® Toast crumbs in mixing bowl. Add milk and spices and mix thoroughly until all liquid is absorbed. Fill mushroom caps with mixture and bake on non-stick pan at 375 degrees for 25 minutes.
–
Pineapple Shrimp Cocktail
makes 1 serving | 1 protein – 1 vegetable – 1 fruit
5 ounces shrimp
1/2 cup pineapple
1 cup lettuce leaves
Boil shrimp, peel and cool. Cut pineapple into small cubes. Combine shrimp and pineapple; serve on lettuce leaves.