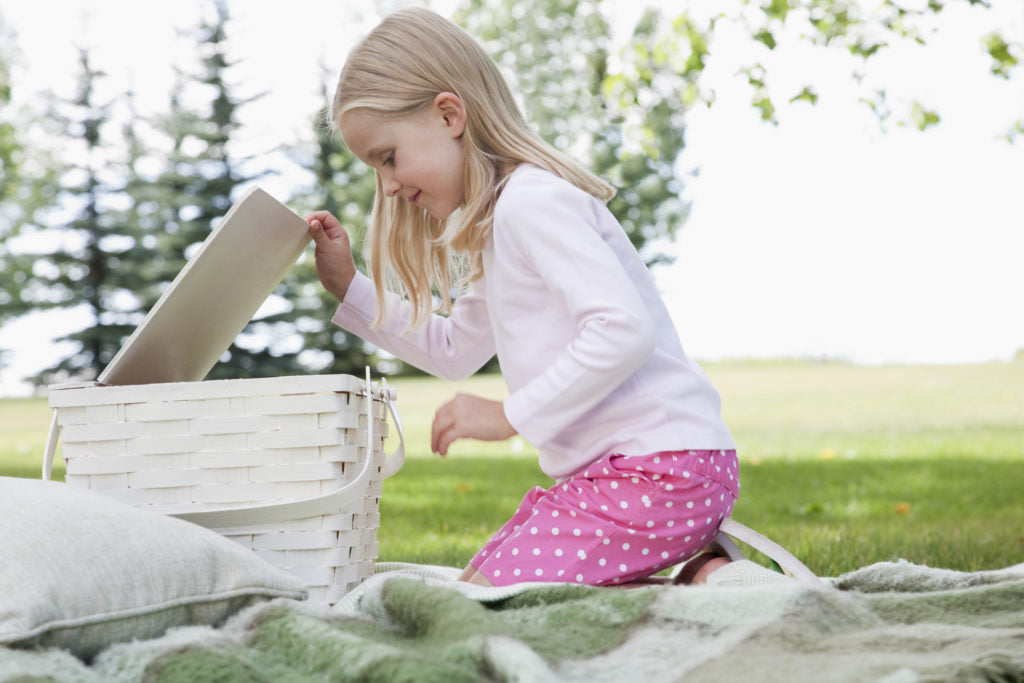 Get Your Kids Healthy This Fall With These Quick Tips
This year we usher in National Childhood Obesity Awareness Month with our continued dedication to fighting the ongoing epidemic of childhood obesity through nutritional education and healthy lifestyle support. According to recent studies, "1 in 3 children and adolescents, ages 2-19, are overweight or obese – triple the rate from just one generation ago". Young adults who are obese are also twice as likely to develop chronic illnesses such as diabetes, high cholesterol, asthma, sleep apnea, and more. To keep your children healthy and happy for the rest of their lives, we've put together a set of fun tips to get the family on the right track to health this fall!
Make Packing Lunches A Family Activity
Children should be active participants in their own eating. Make packing lunch a family event by laying out healthy options that can easily be made into meals for your kids to choose from. When kids are excited about their creations, they will eat their delicious meals with enthusiasm. Take things one-step further – invest in basic lunch boxes and craft supplies so your kids can create the lunch box of their dreams! Healthy eating can be a truly fun experience.
Take Evening Walks
Tempting though it may be to let the kids watch the newest animated movie after dinner, take a few evenings a week to grab the troops and head out for a lovely evening walk in your neighborhood. It's the perfect chance to reconnect with each other as you enjoy some much-needed nature. Maybe invite your neighbors to join in the fun!
Visit Your Favorite Outdoor Attractions
Winter is just around the bend so now is the perfect time to bring the family to fun outdoor attractions near you. Your local zoo is always a great option to get the kids moving while providing an invaluable opportunity for them to learn about nature. Along with seasonal pumpkin patches usually come fun corn mazes and farm-based activities such as pony rides, scarecrow decorating, petting zoos and so much more! It is the perfect chance to bundle up and embrace the fall season together. No matter the time or budget, there are many outdoor activities to make this fall the best one yet!
Set Goals
Goals aren't just for soccer. Children thrive when they receive structure and balance in their lives, even when it comes to healthy eating. Make structure fun by sitting down with your kids to find out what they want to accomplish over the next week and then set small non-food rewards for their success. Continued achievement will boost their confidence and empower them to continue to strive for bigger things. Happy children are healthy children.
Turn Off the Devices
One of the leading contributors to obesity is inadequate sleep. According to recent studies by the University of Alberta, children who use mobile devices after bedtime are 1.47 times more likely to be overweight than children who do not use them. Additionally, constant exposure to light given off by devices tricks the body into believing it should continue to be awake leading to children failing to receive the proper nine hours of recommended sleep at night. The simple act of watching videos in bed is directly leading to a decline in health for children. Make online time a reward for children only accessible during certain hours of the day. During the evening, turn off the devices to ensure that your children are able to be the best they can be upon waking up each day.
Be the Example
The biggest hero your child will ever have is you. Set the example for healthy living with your children and they will follow. Not only will your family be healthier, but YOU will be healthier. Better health means more time with your loved ones. It's a no-brainer. Sometimes taking the step into making more positive choices as a family can be challenging. Since 2003, SlimGenics® has been educating families on how to make better and more nutritionally sound life choices. Chat with one of our expert Weight Loss Consultants to learn more!
Trust Them to Make Informed Decisions
As any parent knows, children are sponges for information. There is rarely a bit of information or fact that young children miss in a day which is usually why they are so excited to share it with you on the way home from school. According to UCLA biophysicist and child cognitive researcher, Michael Phelps, "If we teach our children early enough, it will affect the organization, or 'wiring' of their brains". One of the best things we can do for our children is to present them with the facts about healthy eating and nutrition as early on in their development as possible. By empowering them with the knowledge of what healthy foods do for their bodies, they can then make their own decisions about what they want to eat. Think of it this way, if your child knows that eating delicious fruit salad will give them the energy to play with their friends for much longer than a crusty old brownie, we think the colorful fruit salad will likely win out. Trust in the power of education and your children's beautiful minds.
~
These are just a few small changes to make with the family that can make a huge impact on their health. Let us know some of YOUR clever ways of encouraging your young ones to make healthier choices!