73 lbs lost
"I was ready to take control. "
Before Weight
248lbs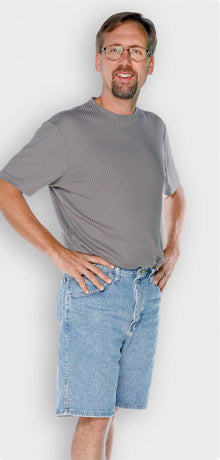 After Weight
175lbs
Paul D.'s Story
Before I lost weight on the program, I knew I needed help. I couldn't lose the weight on my own. My food choices and eating habits were out of control. Now that I have lost 73 pounds, I feel awesome. The program changed my life, I am in control of my body and I like the way I look, I am proud of me! This program is worth every penny. Thanks to SlimGenics and all the great staff, I am finally living the life I want!
*Individual results may vary. Participants who follow a reduced-calorie high-protein program like SlimGenics can expect to lose 1-2 pounds per week. Program pricing, offers and duration may vary based on package purchased.