40 lbs lost
"I was ready to be the healthiest father possible. "
Before Weight
220lbs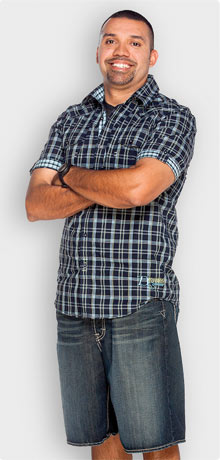 After Weight
180lbs
Remo N.'s Story
Before I joined SlimGenics, I felt disgusted with myself for letting my weight go. My health concerned me, but I also didn't want to spend a fortune on weight loss. I looked at the cost of the program versus the cost of the food I had been eating. I found that the money I would save by not eating junk food made up for the price of the program. Pound for pound, SlimGenics was the most affordable program I could find. I am so glad I joined SlimGenics because losing weight has allowed me to be a better husband and father.
*Individual results may vary. Participants who follow a reduced-calorie high-protein program like SlimGenics can expect to lose 1-2 pounds per week. Program pricing, offers and duration may vary based on package purchased.