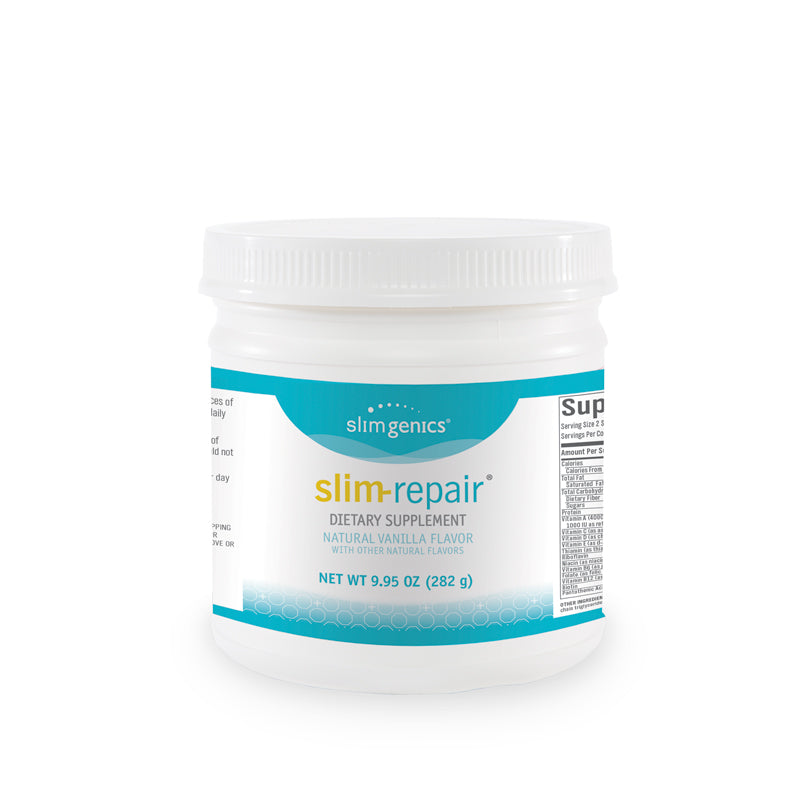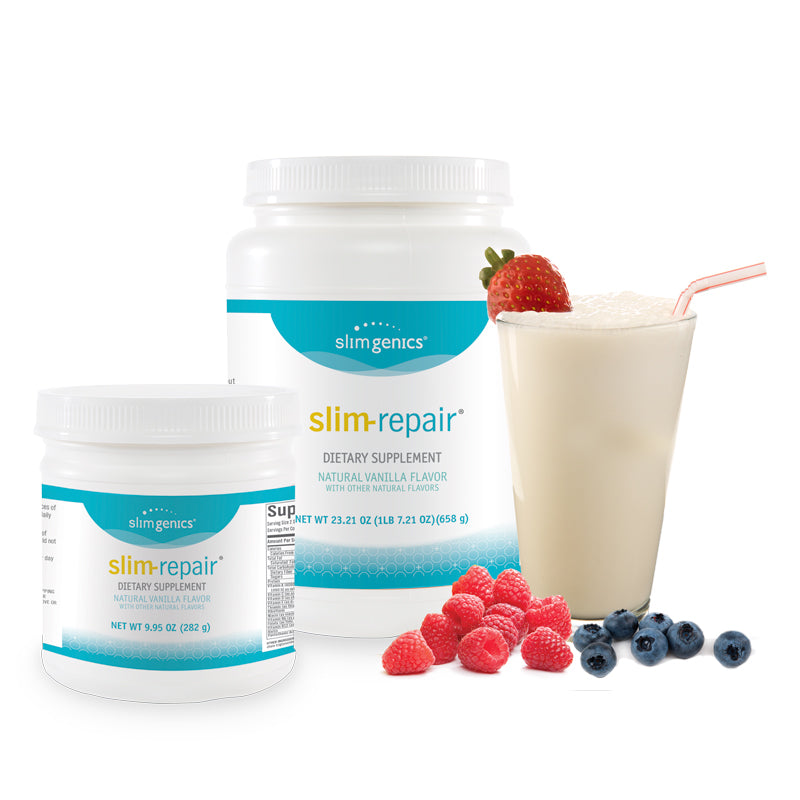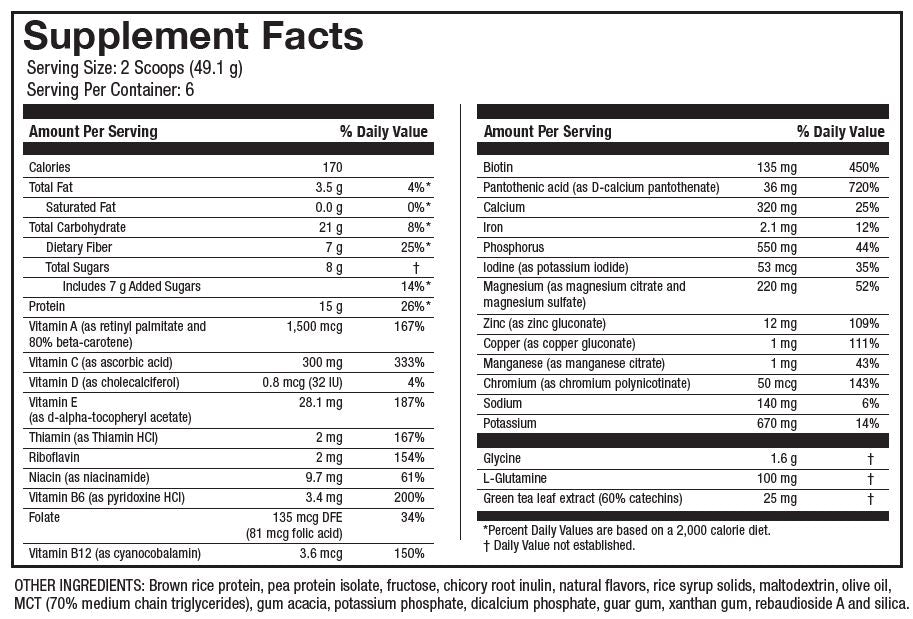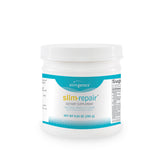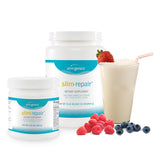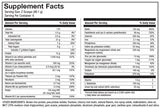 Slim Repair
Slim-Repair Detox Shake | Vanilla – 3 Day
This delicious new and improved, clean, gluten-free, medical-grade detox shake helps to break through stubborn plateaus, improve gut health, balance weight-related hormones and enhance weight loss. It is formulated with ingredients that help to facilitate liver, intestine and kidney function. Slim-Repair aids in accelerating weight loss and detoxification while helping to prevent weight loss plateaus. Recommended at the start of your weight-loss journey, every 6 weeks during weight loss and every 8 to 12 weeks during your maintenance phase.*

6 Servings / Calories 170 / 15g Protein

*These statements have not been evaluated by the Food and Drug Administration. This product is not intended to diagnose, treat, cure, or prevent any disease.

Blend or stir 2 level scoops of powder into 8 ounces of chilled water, or with unsweetened almond or rice milk.

PrepSTEP: 2 Slim-Repair Shakes per day.

SlimSTEP: 1 serving may replace 1 Thermo-Snack.

Slim-Repair Week: 2 Slim-Repair Shakes per day.

14-Day Metabolic Break: 2 Slim-Repair Shakes per day.

BalanceSTEP: 2 Slim-Repair Shakes per day.

Note: Excess vitamin A intake may be toxic and may increase the risk of birth defects. Pregnant women and women who may become pregnant should not exceed 3,000 mcg of preformed vitamin A (retinal palmitate) per day.
Ready to Lose Weight the Healthy Way?
Our SlimGenics Weight Loss Programs are designed to help you reach your health goals and learn how to keep the weight off. All with essential one-on-one email and phone support right in the comfort of your home.
Buy Now and Reach Your Goal in Weeks!
I'm Ready to Lose Weight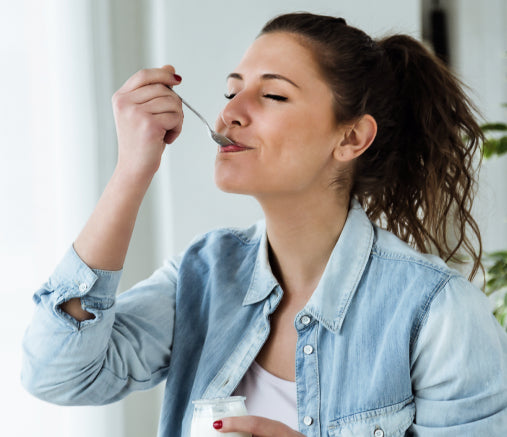 Boost Weight Loss Dramatically With Slim-Repair*
Ever wonder what it would be like to make weight loss faster and easier than ever before? Stop wondering and start enjoying Slim-Repair! Whether you're starting your SlimGenics Weight Loss Program, want to break a weight-loss plateau, looking to cleanse or detoxify or even just manage your weight, the key ingredients in Slim-Repair provide vital nutrients your body needs to help you achieve enhanced weight-loss and weight management success.*
The Weight-Loss Shake You Deserve AND Need*
Slim-Repair is a one-of-a-kind weight loss enhancer that we have spent years perfecting. Utilizing the most breakthrough science, our formulation works to help speed up weight loss, effectively detoxify the body and supply your health with everything it needs to function optimally while losing weight.*
Never Worry About Plateaus Again*
Not only does Slim-Repair help to dramatically jumpstart your weight-loss results but it has been perfectly crafted to help power through plateaus that can occur every 4-6 weeks while losing weight. Customers love how delicious and easy Slim-Repair is to add into their healthy eating plans and even better, customers love the amazing results they achieve when used regularly.*
Ditch the Detox Headaches and Feel Amazing*
When you lose weight, fat cells excrete stored toxic load into your blood. If liver, intestine, and kidney functions do not adequately remove this toxic load, your body reabsorbs some of it, causing plateaus, headaches, exhaustion, rebound weight gain and more. Slim-Repair helps to improve energy, reduce fatigue and inflammation and reduce or eliminate symptoms associated with weight loss such as headaches and nausea so you can experience great results AND maintain them.*
Purity Driven and Common-Allergen Free!*
Ok, we're really proud of this one. After endless research and scientific formulation, Slim-Repair is now free of most common allergens including dairy, lactose, gluten, wheat, yeast, soy protein, tree nuts, egg, artificial colors, flavors and sweeteners. We wanted to ensure that no matter the health consideration or allergy, Slim-Repair is here for you to help you achieve the results you deserve.*
A Leader in Safety and Quality
Our nutraceutical-grade supplements and weight-loss solutions are held to the highest manufacturing standards and independent testing methods possible.
LEARN MORE
Check Out Our Best Sellers