22 lbs lost
"I ate so much good food and still reached my goal of weight loss. "
Before Weight
145lbs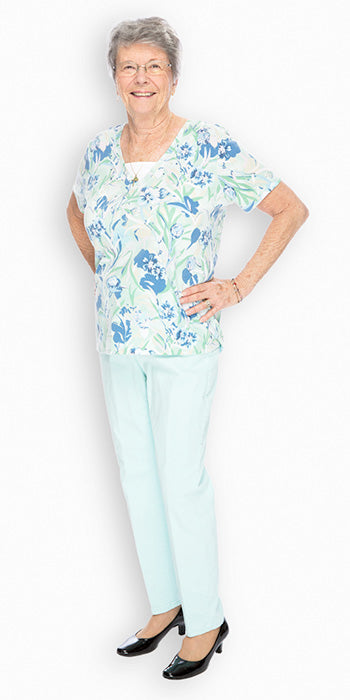 After Weight
123lbs
Jean F.'s Story
I needed help to lose weight, reduce my sugar level and learn to eat a balanced diet. I knew that I needed to be accountable to someone for results and SlimGenics® gave that to me. My goals for the program were to become healthier. I was diagnosed as pre-diabetic. I was overweight and was not liking the look of my body. I was surprised the most that I could eat so much good food and still obtain my weight loss goals. Now I am proud of myself, like how I look, and amazed it was so possible. The SlimGenics program is very rewarding.
*Individual results may vary. Participants who follow a reduced-calorie high-protein program like SlimGenics can expect to lose 1-2 pounds per week. Program pricing, offers and duration may vary based on package purchased.